We are in the heart of fall here, and the weather in NYC is alternately muggy and 80 degrees or a brisk, dry 59 degrees. We love the variety!
One of our most glamorous and heartfelt weddings of 2018 is this stunning celebration featured today. Taylor booked us 14 months in advance, and good for her – we had four team bookings that day! Jess and I lovvved everything about this day (well, maybe not the long drive back to the city).
Taylor's style was pinpoint perfect – check out this incredible beaded gown.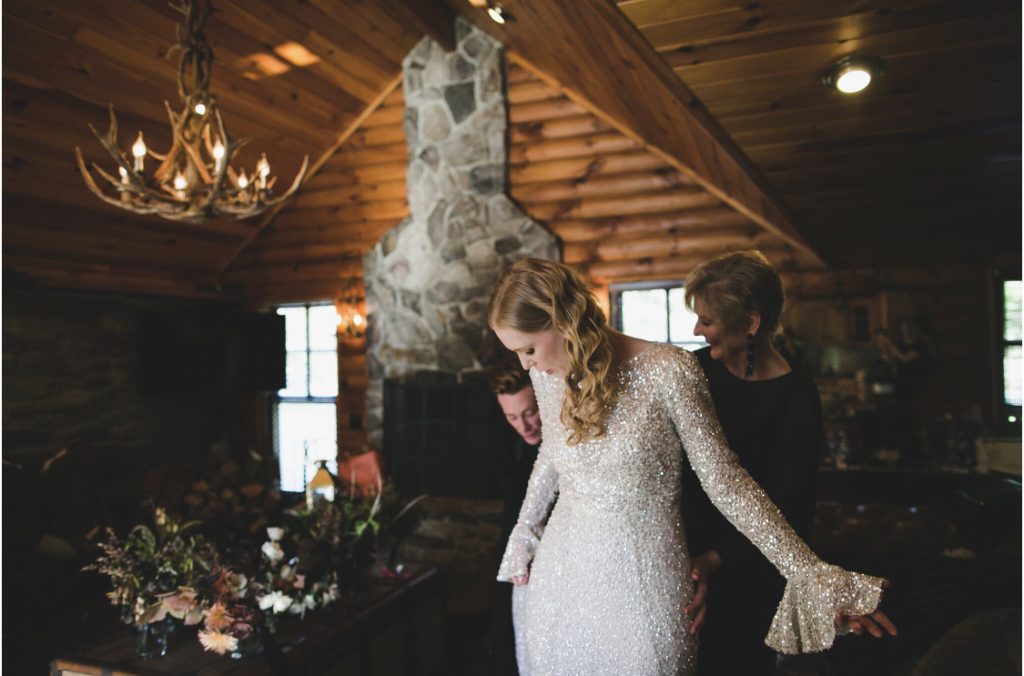 Based on the combo of modern sparkle of sequins and pearls and classic shape of the dress, we agreed to try a twist on the classic Hollywood wave a with a braid to keep the hair out of Taylor's face.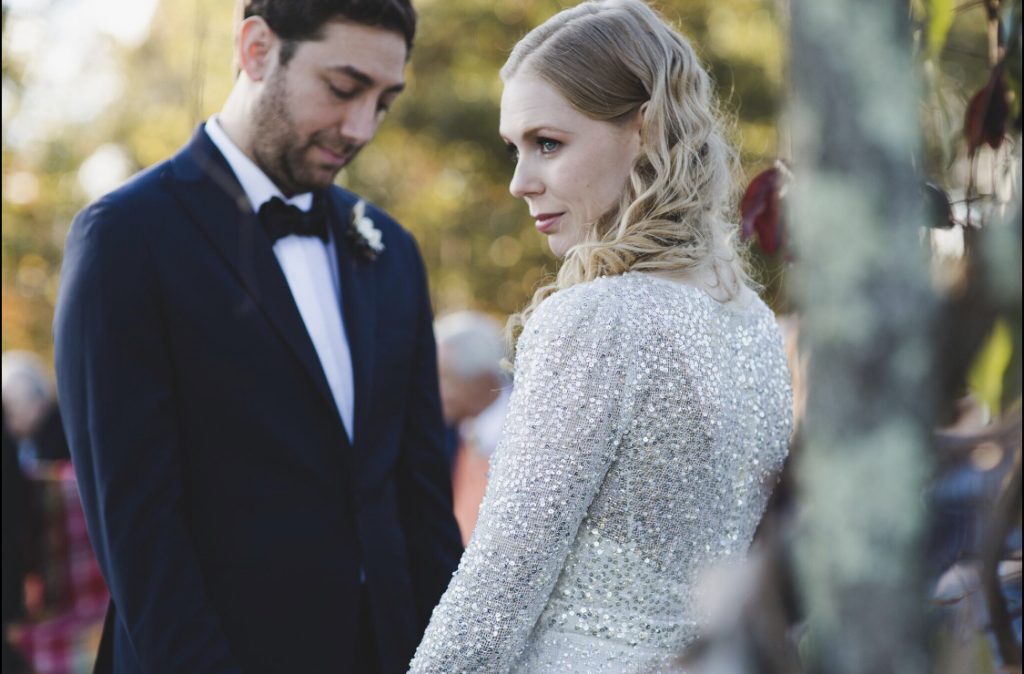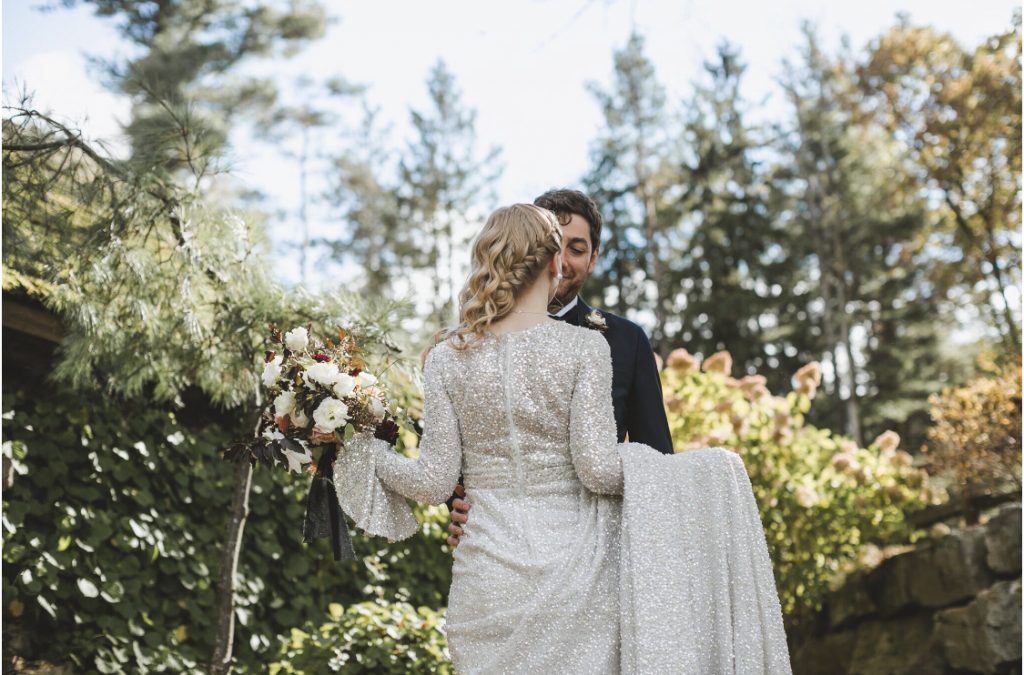 Taylor's perfect skin lent itself to a light wash of airbrush. We helped her bright blue eyes twinkle even more with a mix of champagne and copper colors, and just the right amount of lash.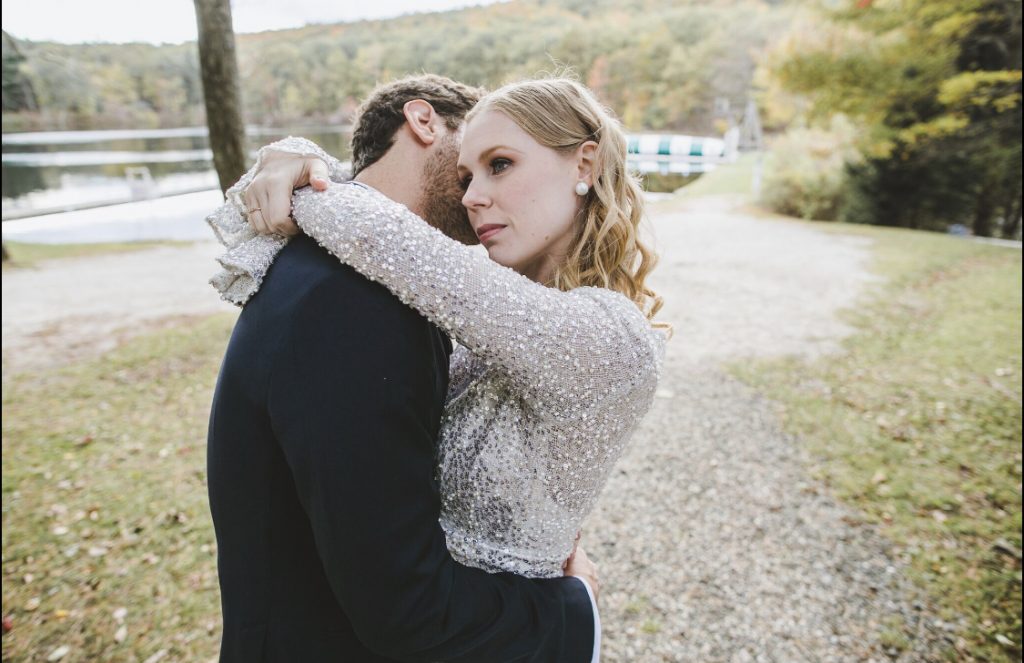 And now, a little about these folks. Taylor is a whip-smart gal with a sharp sense of humor. She gets her good sense from her mom, Ginny, who planned most of the wedding. One bridesmaid flew in from Japan for the wedding, and grandpa showed up in style, in his wheelchair, ready to celebrate. The weather was beautiful, but the day sparkled because of the people.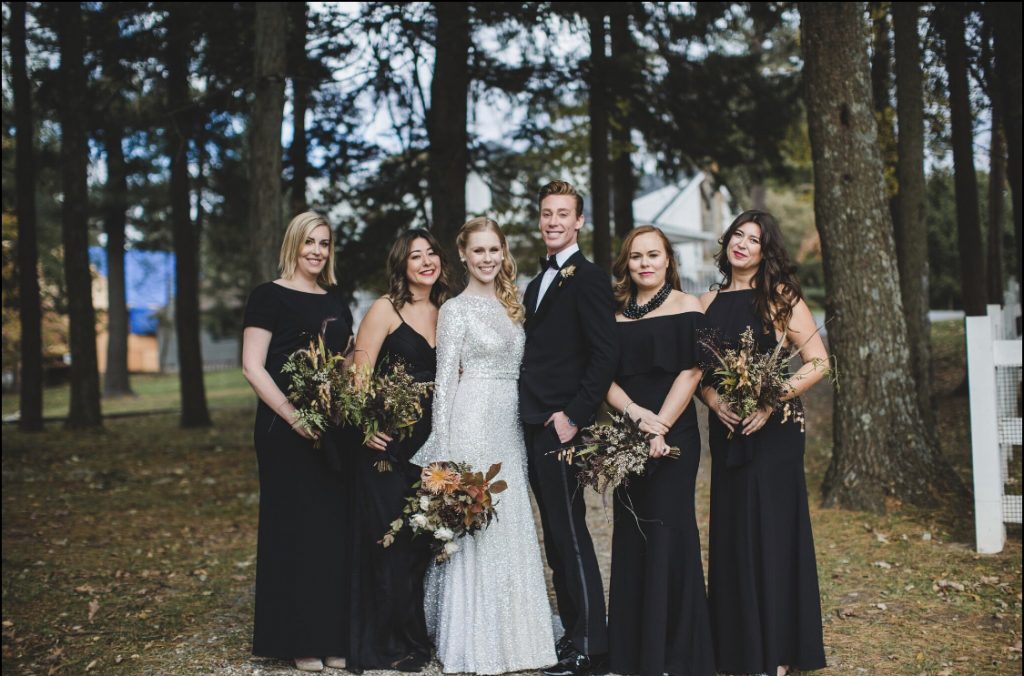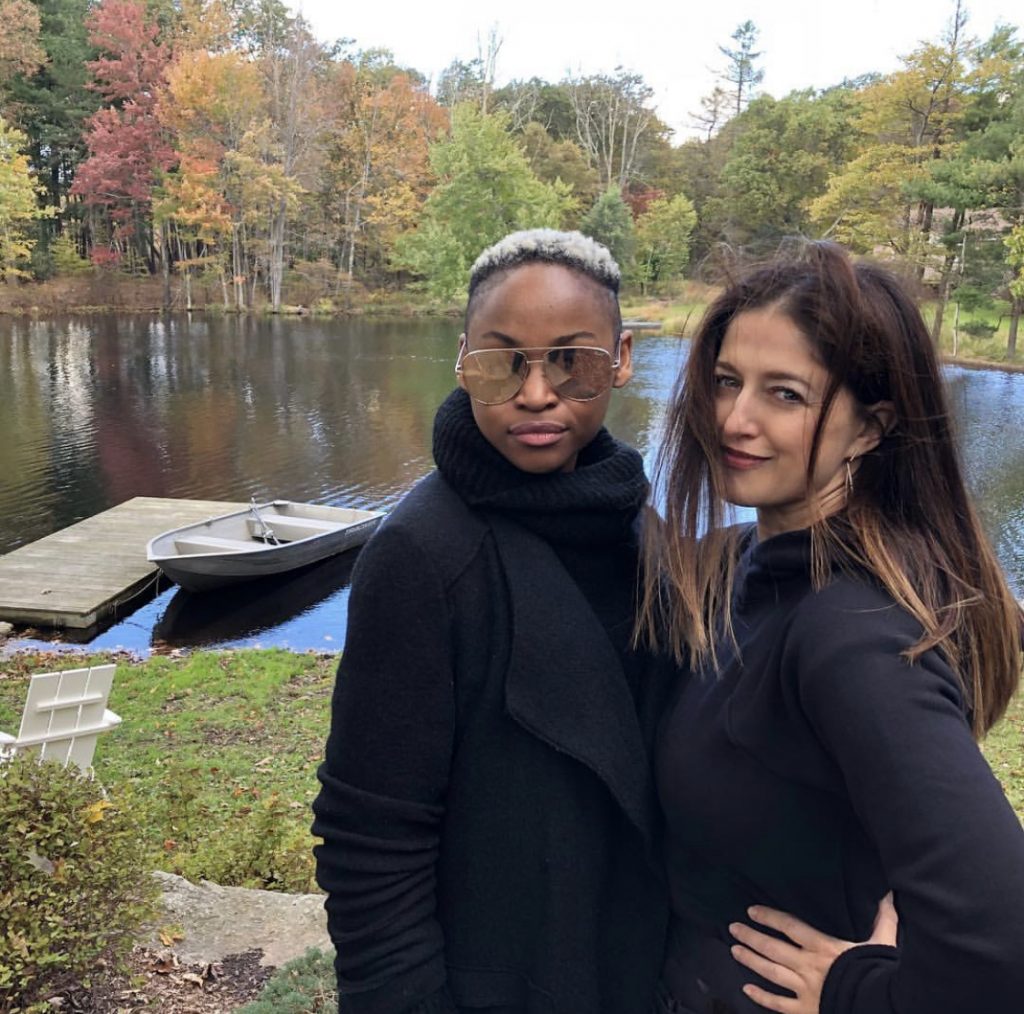 Planner @eliteweddingplanning
Venue @sistersofcedarlakes
Makeup @sbbeautynyc Sharon
Hair @sbbeautynyc Jess
Flowers @heartandsoilflowers
Photography @osgood_weddings