Happy first anniversary to Brooke and Tray! Just one year ago, we were in Vail, CO, doing makeup for the whole crew at their passionate winter-wonderland wedding. It was an incredible experience. Let's start with a pic of this beautiful couple.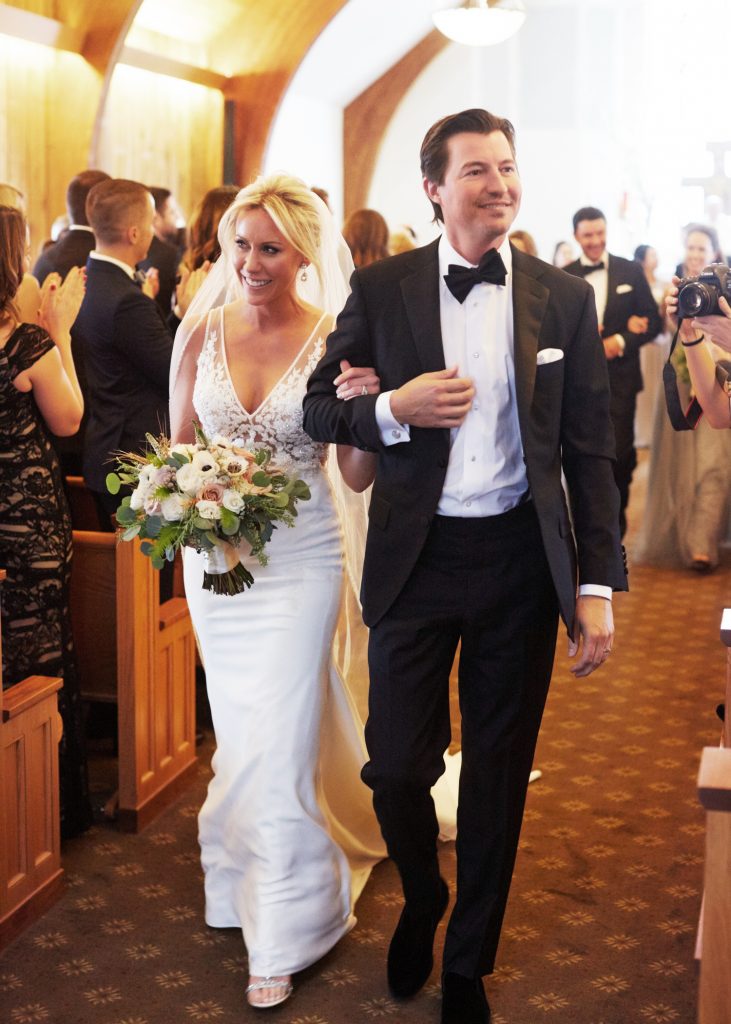 Brooke and I have been working together in NYC for a number of years. We connected when she started making national television appearances for her big marketing job. I would arrive at her hotel room at 4:30AM (nothing like worrying about knocking on the wrong hotel room door at that hour) for her HD makeup and ponytail. She would do the tv appearance, and then she and mom enjoyed shopping and dining in NYC before returning to Kansas. I sent them to a sample sale once and they had a blast!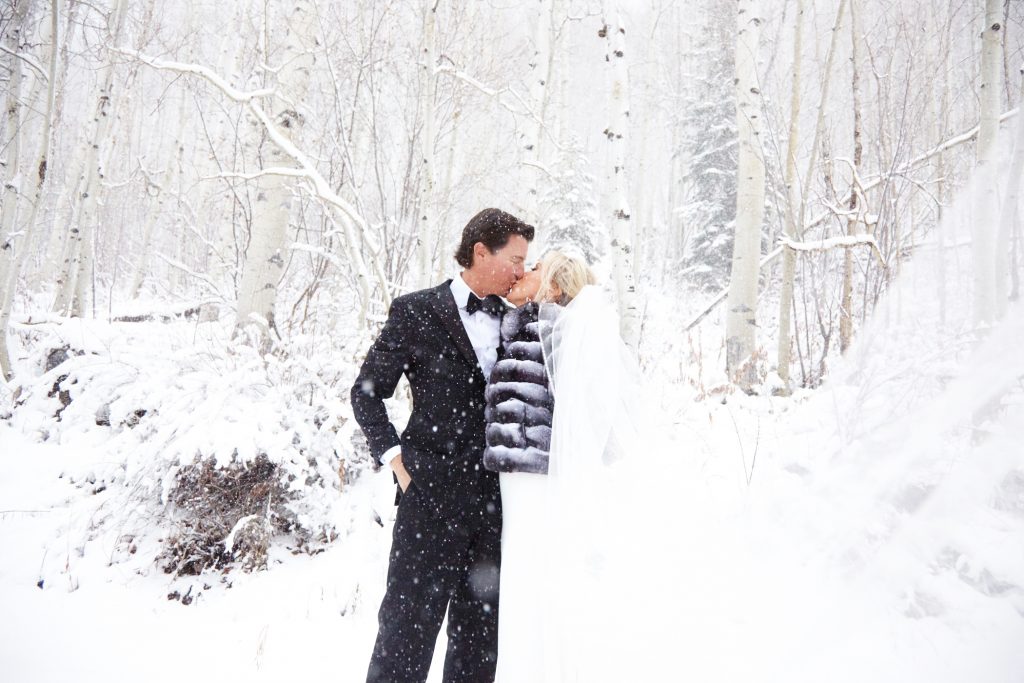 Tray appeared on the scene, and the relationship was going well. I would get updates in person, at 4:30AM, and by text. They got engaged in Vail, and decided on that spot for the wedding – perfect!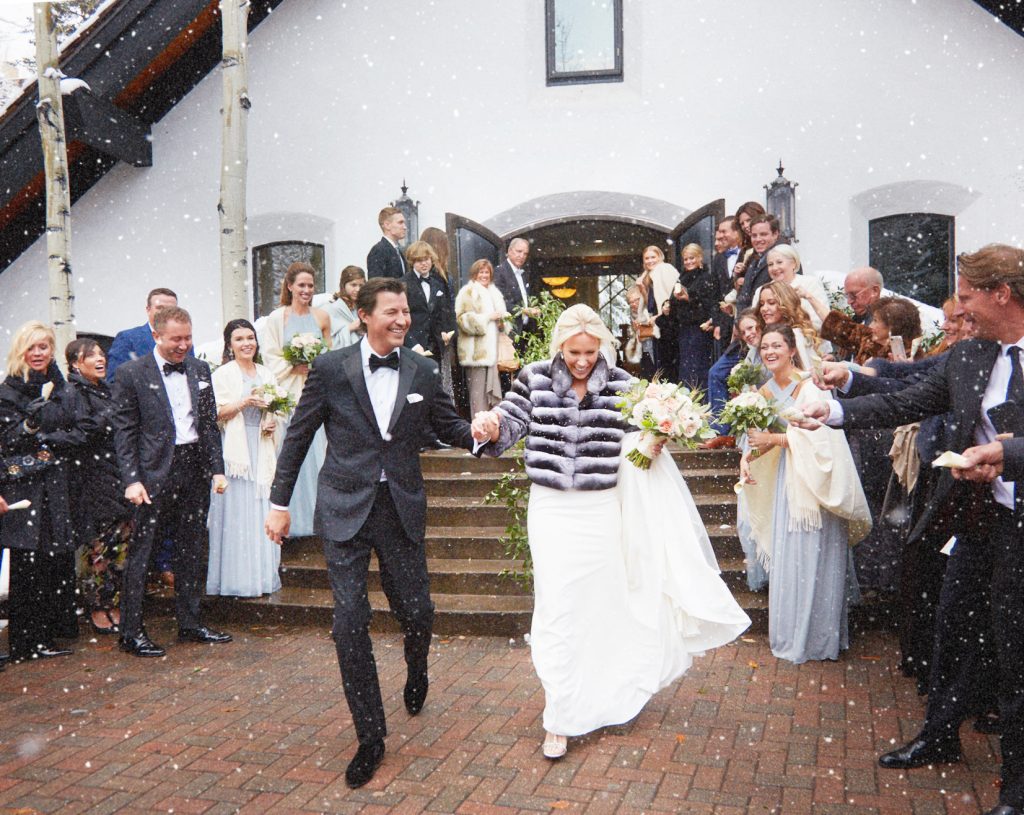 Brooke asked me to do makeup for her and her whole party – I was flattered and thrilled to be part of what promised to be an epic wedding weekend and the start of a beautiful family.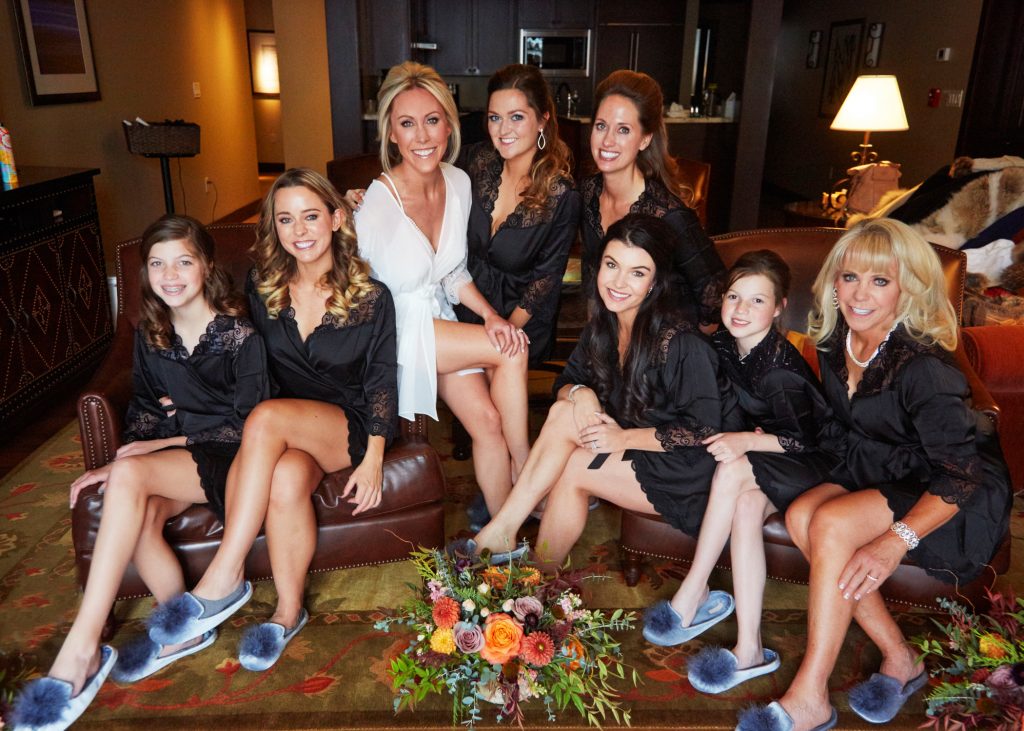 I did makeup for the bride and her mom on Thursday, and by Friday, mom's boyfriend was stopping me in the hall of the Four Seasons. Apparently, I knocked it out of the park with my Kevyn Aucoin bright metallic eyeshadow palette! (Becky is already a babe, so I just tweaked what nature had made).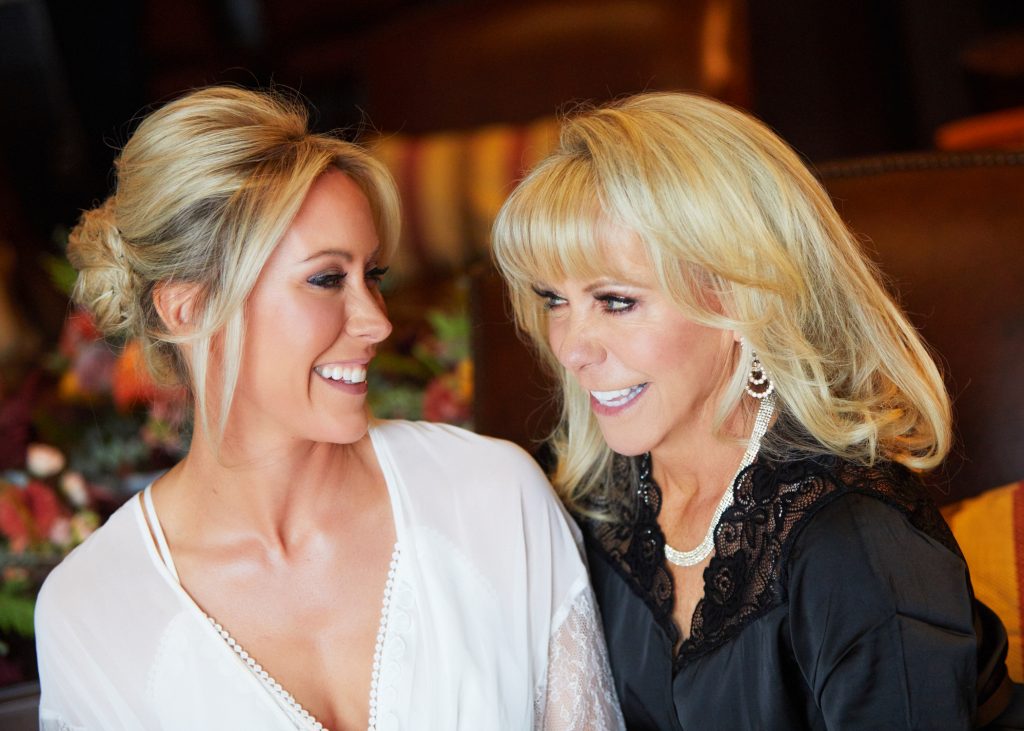 Let me tell you a little about this bride: she is a fierce fighter for love, family, health, and happiness for her family and all she encounters. Smart, ambitious, incredibly hard-working, insightful, and full of love – all mixed with Midwestern niceness. Plus, she did a HARD workout the morning of her wedding.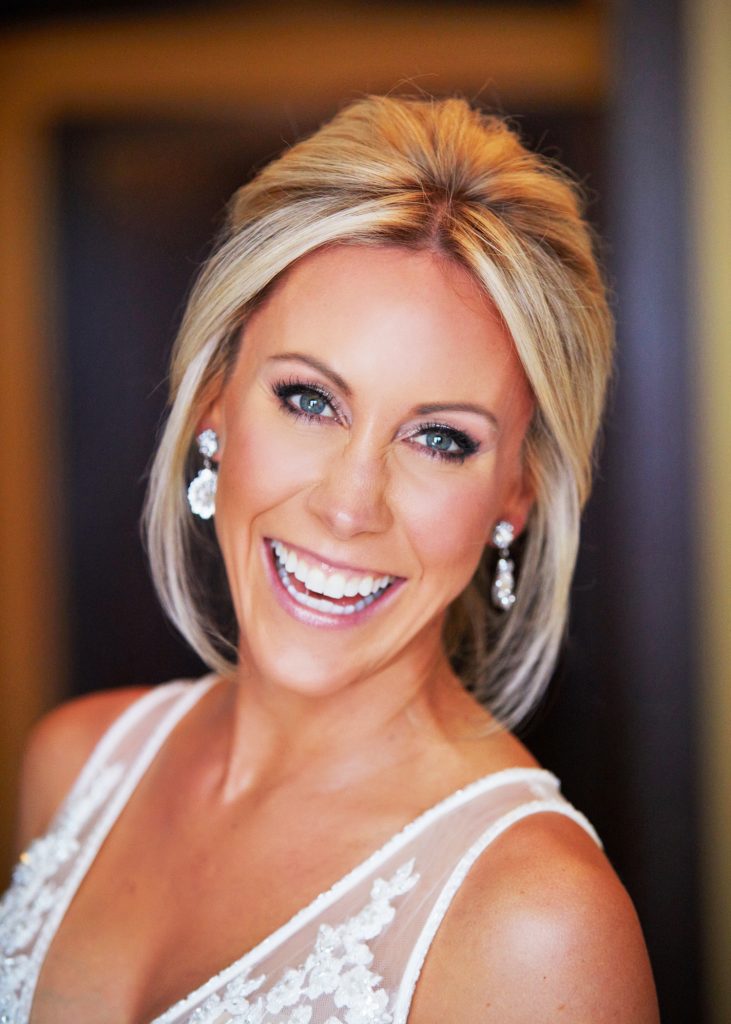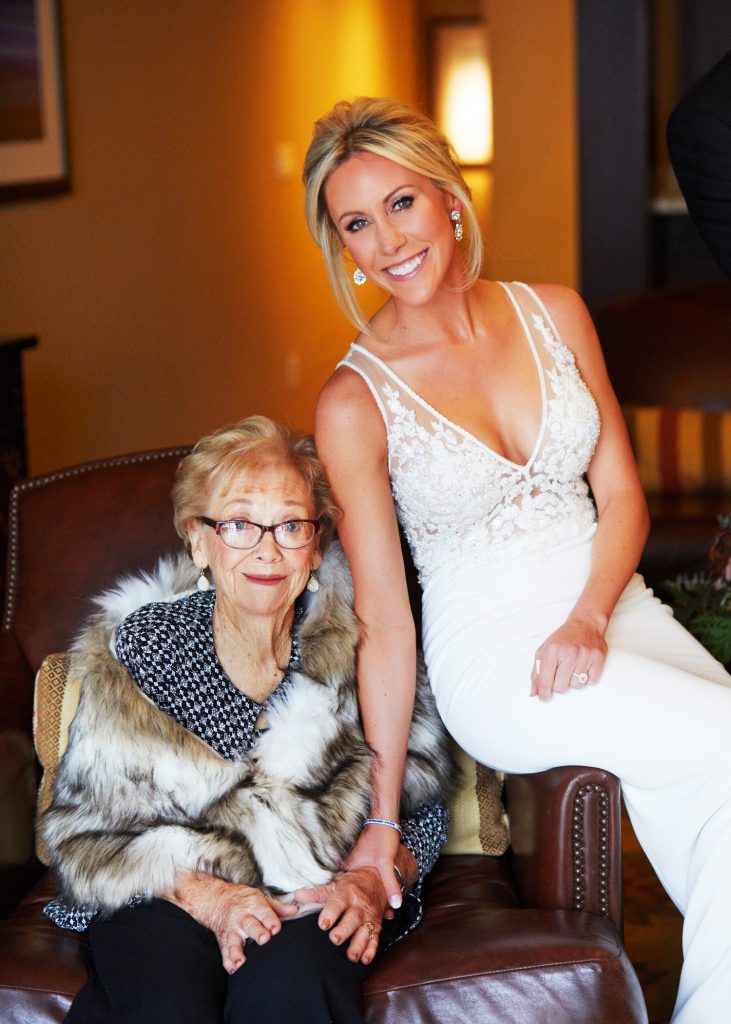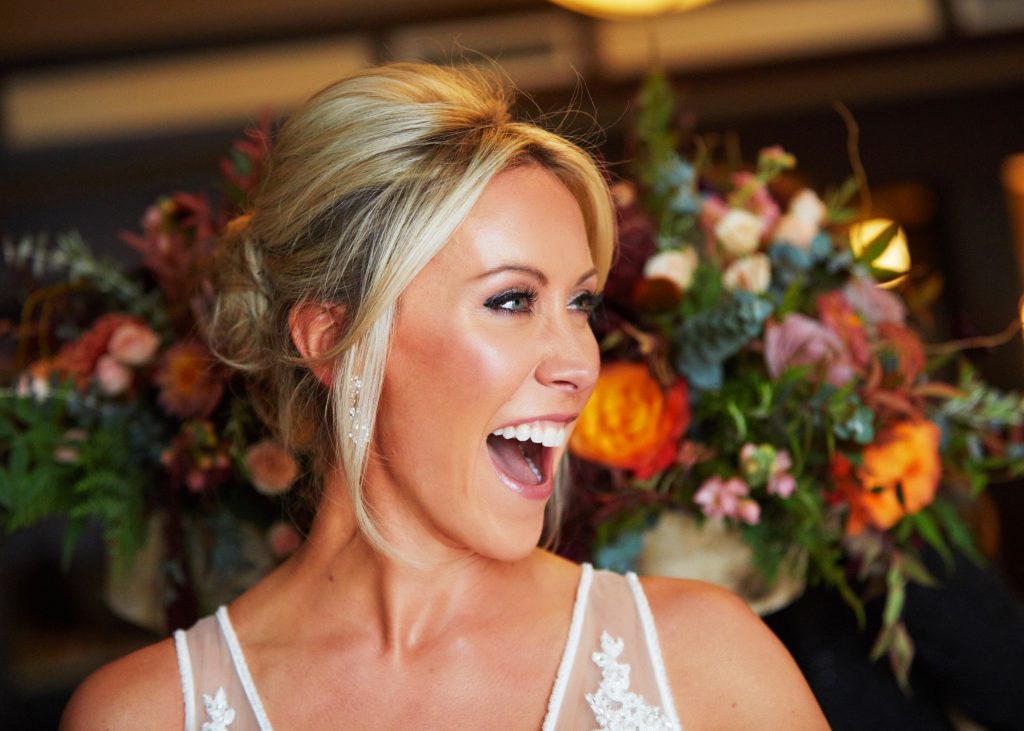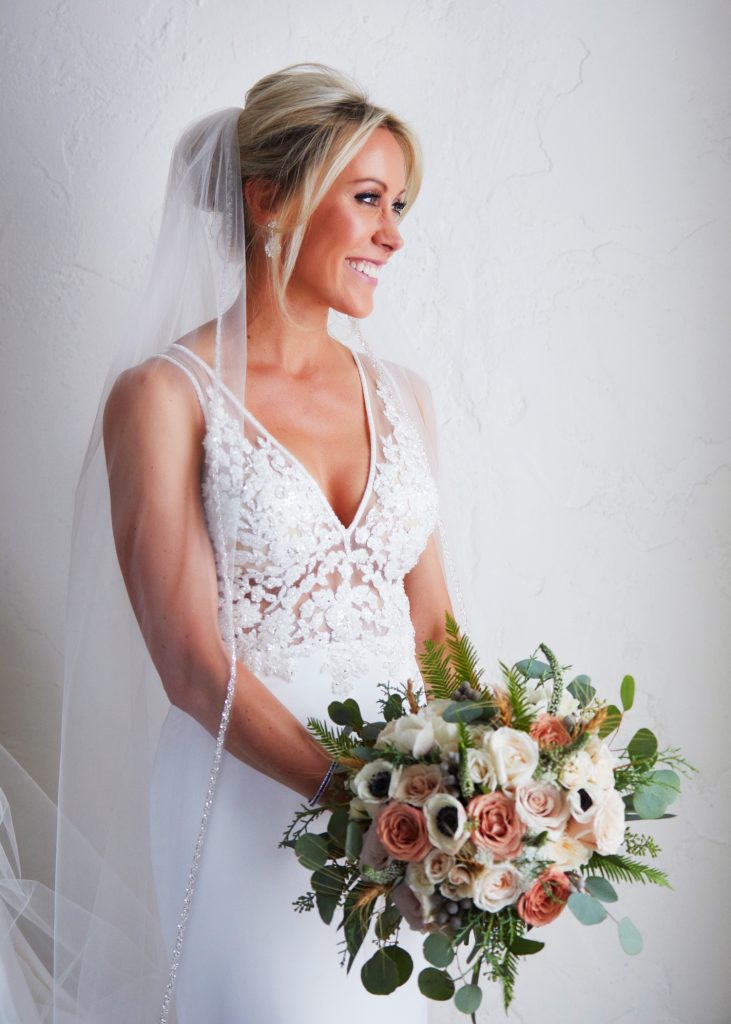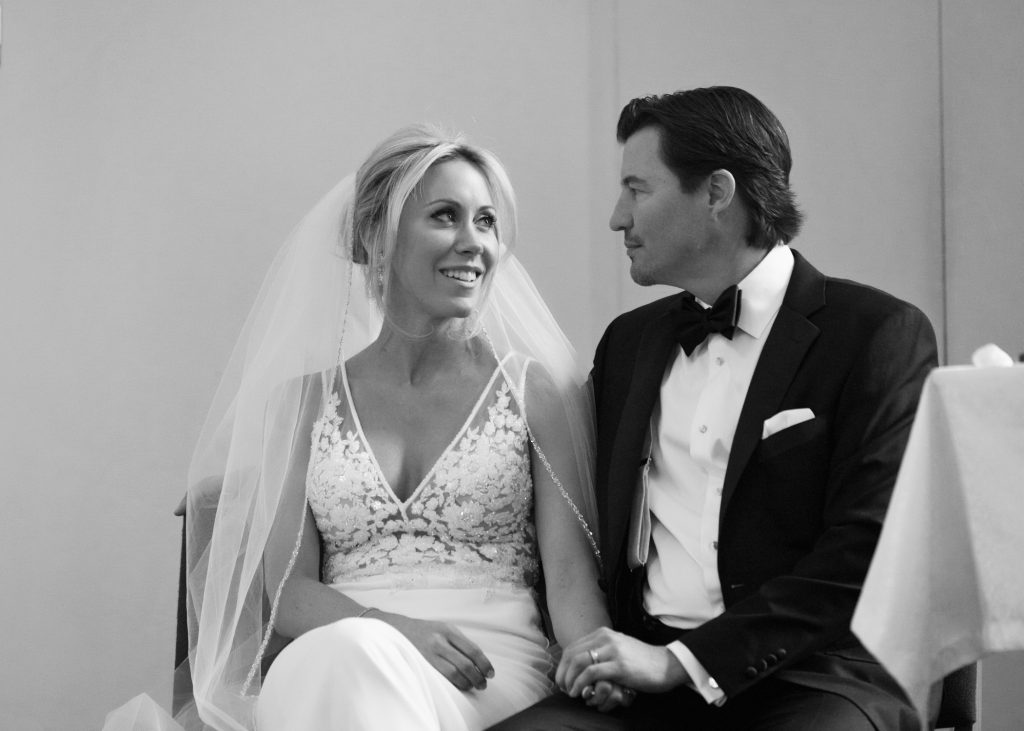 And now, some pictures of the winter wonderland! Yes, we had a huge snowstorm during the ceremony! I really enjoyed the view out the window of the chapel, onto the stream. Perfect.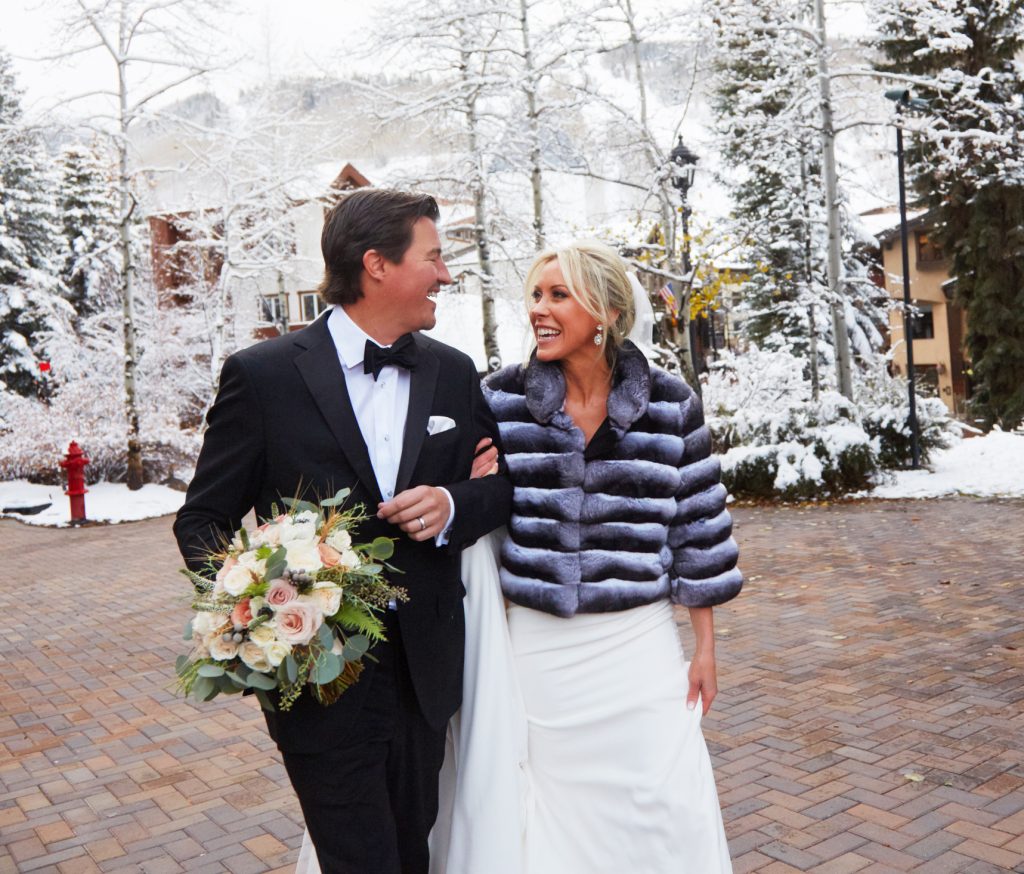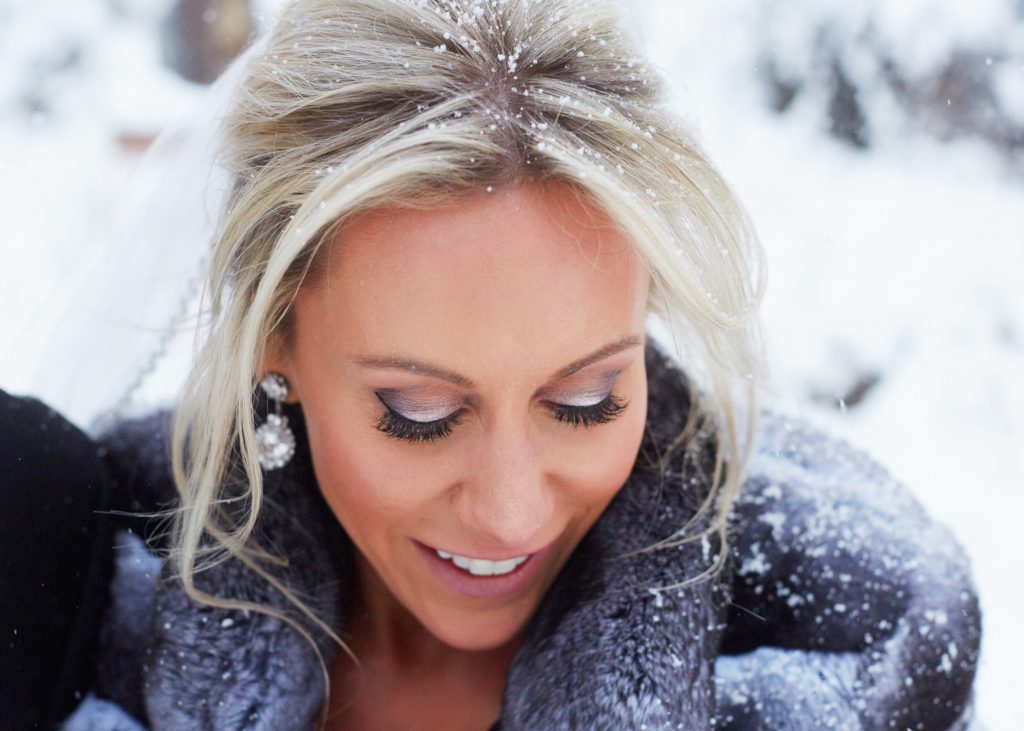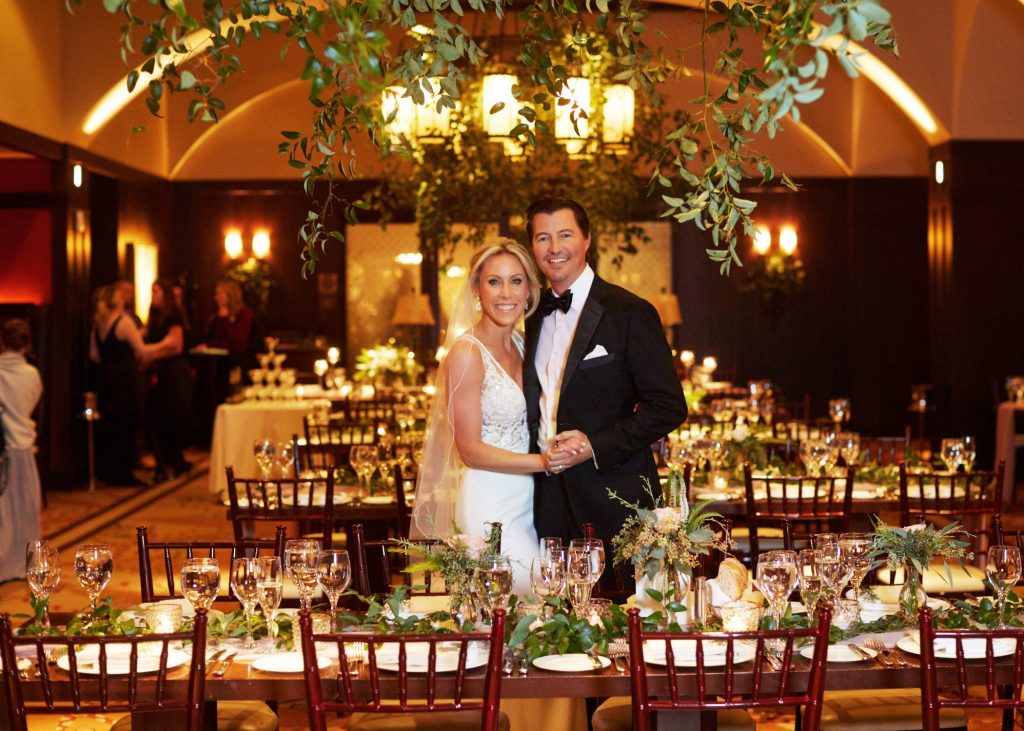 Planner White Birch Events
Venue Four Seasons Vail
Photographer Kia Bondurant
Makeup Sharon Becker
Hair Lyndsey Whittington
Video Love Story Films
While there, I had a little fun, too!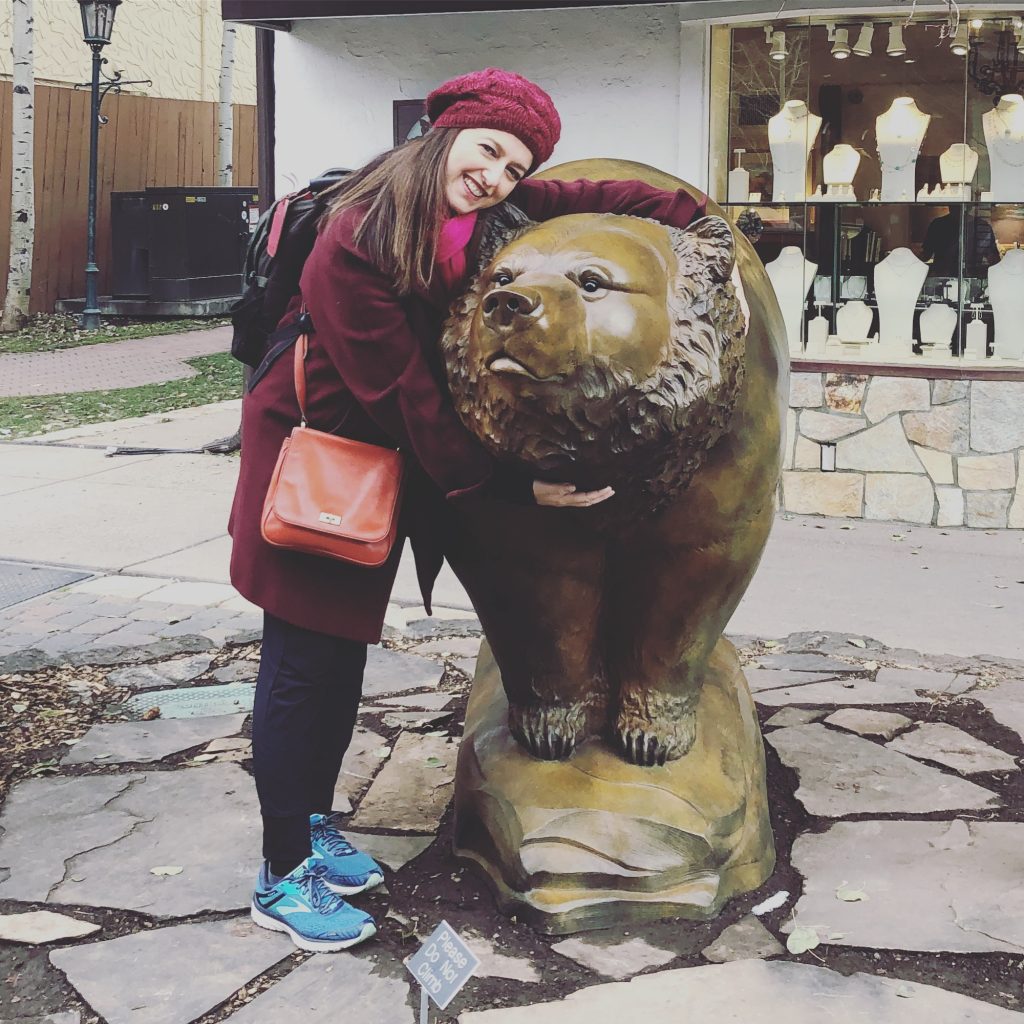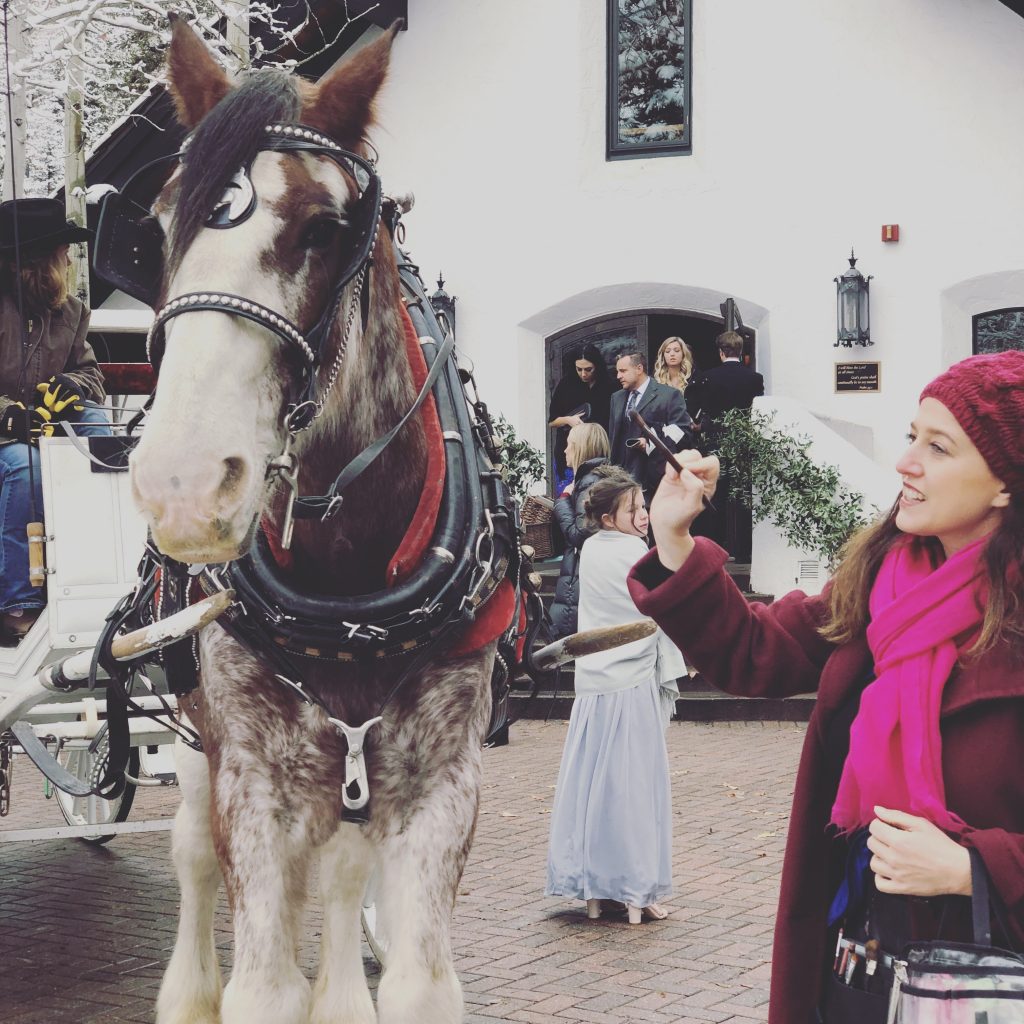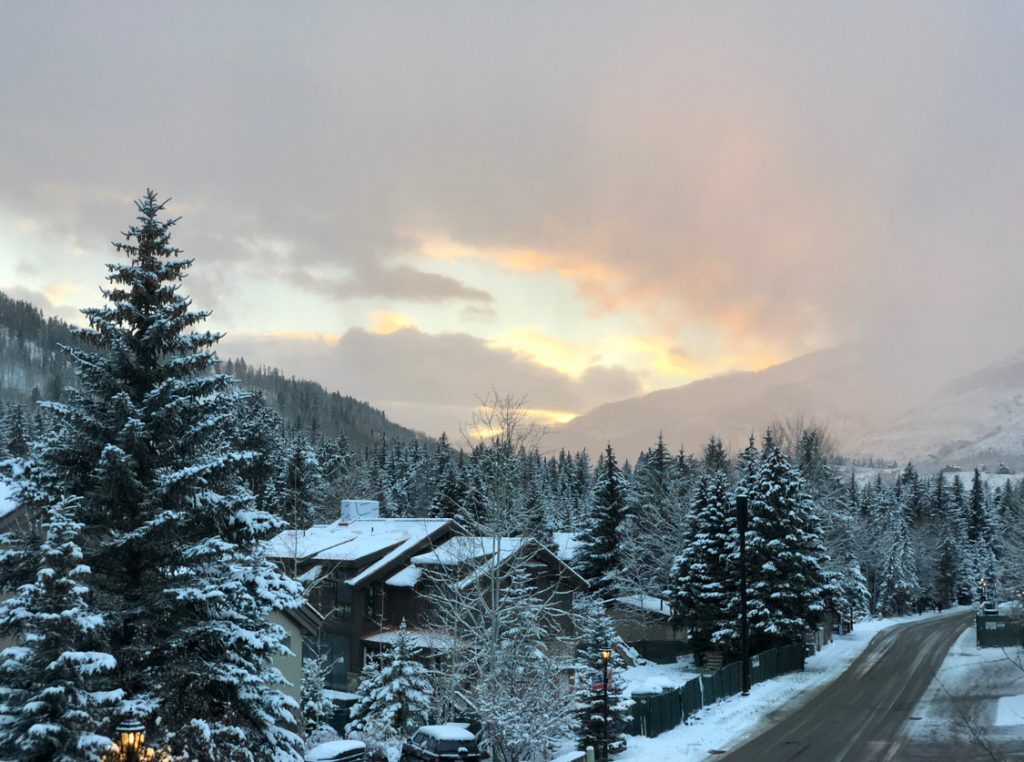 Happy anniversary, Brooke and Tray! Wishing you many years of joy.