Alden and Ben met when they were both working on the island of St. John. Young, gorgeous, searching for themselves, they did the smart thing and got jobs on the beach!
Alden is a true beauty. Just a gorgeous gal, and also sweet, fun, level-headed, and kind. I liked working with her in the trial and before the wedding. When I saw the generosity and love she gives to her family, and I liked her even more. She was a delight! I don't pick favorites, but…
Her gown was streamlined but ornate (and check out the low back!), so we matched that vibe with beautiful skin, a pop color and metallic on the lid, and just enough lash to look like she was going somewhere special. Her hair was texturized and then swirled up into a chic knot and decorated with a sparkly accessory. Note: consider the line between a low back and the neck, and do you hair accordingly.
Alden's friends were really fun – I had one friend standing behind me, telling each client in my chair how stunning they looked. May I have a cheerleader everyday, please?
Wishing Alden and Ben a lifetime of love and adventures. Thanks for including us in your wonderful day!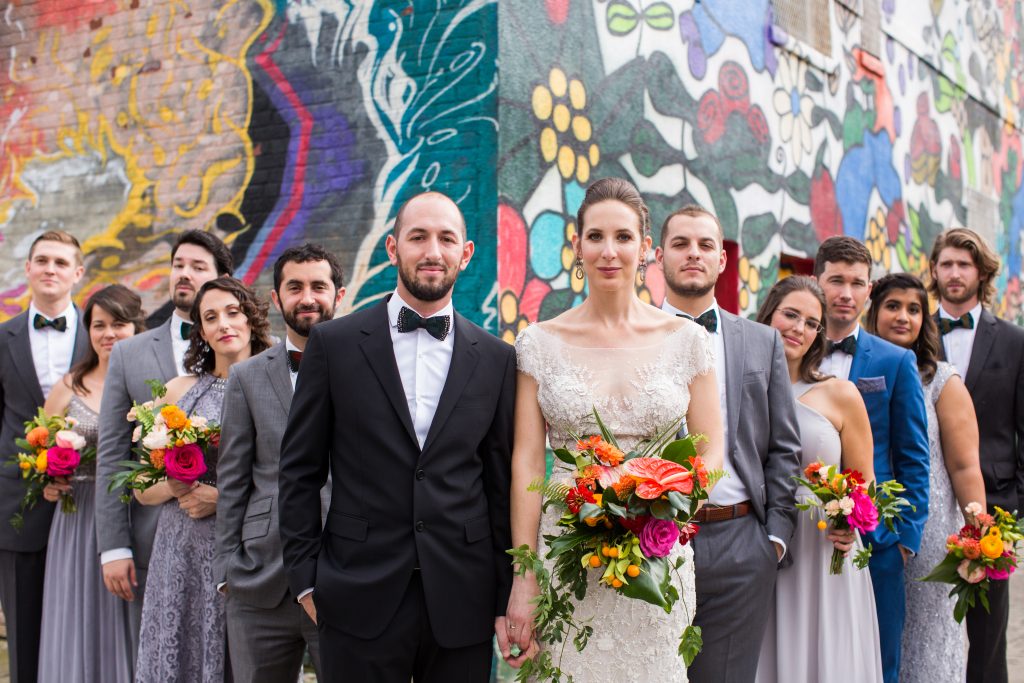 Planner: Dominique Bell Events
Venue: Green Building
Hotel: 1 Hotel Brooklyn
Decor/Flowers: Mimosa Floral Design
Photography: A Guy & A Girl Photography
Makeup|Hair: SB Beauty