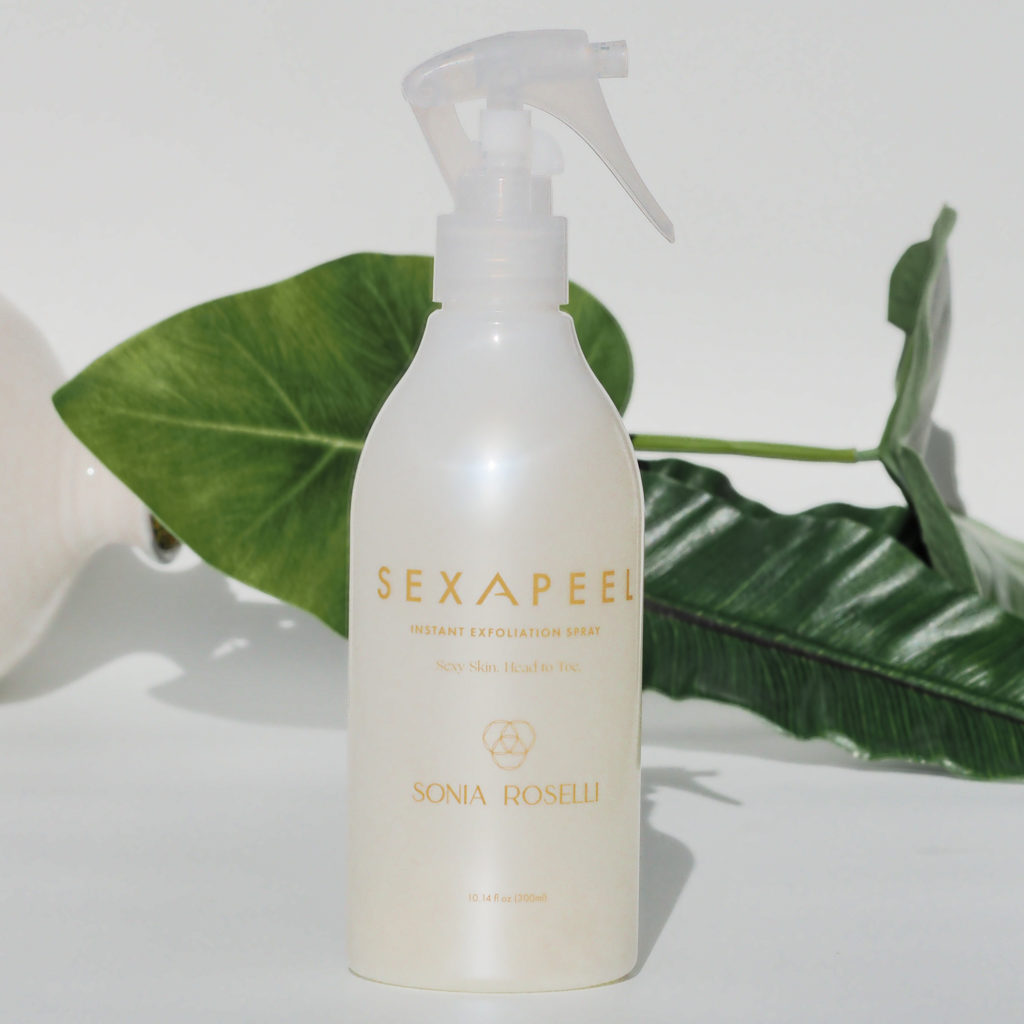 Yes, it's finally (and officially) Summer! Cue the barbecue, beaches, block parties…wait, scratch all of that, cause we are staying at home.
So, Summer 2020 might be nothing like any summer we have experienced before, but we can still make it gorgeous! Here's what you CAN do:
Take your beach chair outside with a good book
Mix up a frosty adult beverage for yourself and your quarantine buddies
Eat ice cream (well, I do that year-round)
You get the idea. Soon we can even watch and listen to baseball!!! Nothing is normal; normal has changed, and we may never return to the previous norms. But I'm rambling – let's talk skincare.
Sunscreen and self-tanner require application on exfoliated skin, and you have heard that scrubs are out. Why? Some scrubs still contain microbeads, which are tiny plastic particles that build up in lakes and endanger wildlife. At SB Beauty, we are here for the ducks, so we are ditching microbeads.
Enter sexApeel! Cute name for a very cool product. It's an instant exfoliation spray, and it works on your whole body! Gentle but effective, it's perfect for those who have touch-sensitive skin and don't want to rip up their face with a scrub (ouch).
Do you like Korean skincare? Well, sexApeel is like a Korean gommage. Gommage is a product that exfoliates the face or body, leaving skin feeling silky soft. (The word gommage comes from the French word that means "to erase" because the rubbing action is similar to erasing a word written in pencil.
As a quick refresher, there are two types of exfoliants: physical and chemical. A physical exfoliant uses textured ingredients, like grains or granules, to buff away dead skin cells; a chemical exfoliant uses acids or enzymes to break them down. Gommage falls into the chemical category, usually utilizing fruit enzymes or extracts to loosen dead skin cells and reveal the fresh, glowing skin underneath.
But gommage offers something that no other chemical exfoliant can: visual gratification. Gommage is good because it is gentler than many alpha hydroxy acid and glycolic products. Most are gentle enough to be used weekly or bi-weekly.
How to use sexApeel? For your face, shake the bottle, then spritz a few times into your fingers. Press your fingers together, and apply them to your cheeks, gently and slowly rubbing downward. Repeat all over your face, being especially care 1) of your eyes 2) not to rub in a circular motion (which will get the gommage caught in little baby hairs).
If you're using it on your body, you can spray directly on the skin and rub. I used some on my cuticles for my recent at-home mani/pedi (because salons are closed in my area) and it really cleared away the dead skin – gently!
If you'd like to try this product, it's on sale now (oooh, love a sale), and if you buy using this code https://bit.ly/2z4oqUN, I'll get a few pennies. Nice, right? Keeps the website alive. Let me know how you like having sexApeel!